Plans for our annual seasonal craft fair are underway!
Get ready! The annual NUMC Fall Craft Fair is scheduled for Saturday, October 16, 2021 at Reed Intermediate School in Newtown, CT. We can't wait to welcome you back!
CRAFTERS: There are currently no more available spaces at the 2021 NUMC Fall Craft Fair. If you'd like to be considered for our 2022 NUMC Craft Fair, please email Barbara Sibley at barbsib@gmail.com. Thank you for your interest! You can expect to be contacted in November of this year with more information.

FRIENDS: Local friends, be sure to visit Reed Intermediate School on Saturday, October 16th from 10:00 AM to 4:00 PM to browse an amazing selection of handmade goods from around the region! Enjoy hand-crafted prints, textiles, jewelry, home decor, folk art, gourmet goodies, candles and so much more! Find gifts for everyone on your holiday shopping list and enjoy homemade baked goods from our church bakers. And who knows? You might even win a great item at our popular silent auction, too! There's something for everyone. We look forward to seeing you there!

NUMC MEMBERS: Are you a member of NUMC? We're glad you're here! There are so many ways to be involved in this year's craft fair – including creating gift baskets for this year's silent auction. Click the link below to volunteer and play an important role in the success of this year's event.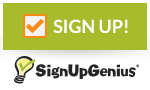 We can't wait to see EVERYONE — patrons, craft vendors & the wider community — at this year's event.
Stay tuned for more info about the 2021 NUMC Fall Craft Fair in the weeks ahead. Questions? Please contact Barb Sibley at barbsib@gmail.com or (203) 300-1171. Thank you and stay safe! We look forward to seeing you in October.