COMING SOON!
Stay Tuned for more information
on our next curbside dinner.
NUMC's Annual Craft Fair
Saturday, Oct. 16th from 10am – 4pm
Reed Intermediate School
Everyone's HELP is needed!
Bakers… keep baking & prepping your items for individual sale!
Quiters… keep quilting & preparing your handiwork for display!
If you contact a local business or donate an item for silent auction, please contact PJ Yochum at pjyochum@aol.com asap!
Day of the Fair helpers are also needed to… help move vendors into Reed direct traffic & so much more!
Please visit our new SignUpGenius page and volunteer today!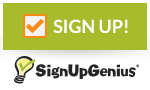 Your support is greatly appreciated! Please text or call Barb at (203) 300-1171 for more information or send an email to barbsib@gmail.com.
New Tellers Needed!
If you can balance your checkbook, and have a little time on Sundays to volunteer, we need your help! Please contact Fred Stakel at fcstakel@earthlink.net for more information.
Church School Begins!
Church School is starting in-person this year
on September 12th.
We can't wait to see everyone's smiling faces!